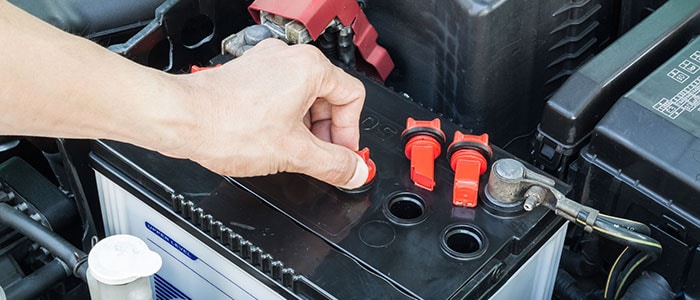 Car battery maintenance and service are necessary to keep your car running smoothly. If you don't know much about this vital component, it can be difficult to know when your car battery begins to malfunction.
The following is a list of frequently asked questions about when, or if, you need to have your car battery serviced.
Volkswagen Battery Check in Fair Lawn, New Jersey
My battery warning light came on. Should I be worried?
The light on your dashboard shaped like a battery indicates that your car charging system is not working correctly. Many electronic components affect the charging system, so the battery-shaped warning light may not indicate a problem with your battery at all.
If the battery warning light comes on, it means your car isn't generating enough power to run all your car's systems at once (like your AC and your radio). Take your car in for service to avoid driving with malfunctioning equipment.
When does a car battery need to be changed?
On average, car batteries can last anywhere from three to six years; however, it is recommended that you err on the side of caution and have it replaced every four years to avoid high-cost problems.
Are car battery chargers good?
In the case of an emergency, having a car battery on hand can be a solution to a tricky situation. If you should find yourself using it daily or weekly, your battery may need more attention.

Car batteries can be delicate and potentially dangerous, so it's important to follow the directions closely when using any battery charging tools

What drains car batteries?
User error-Such as leaving your door partially open or forgetting to turn off the lights.
Parsitic drain - Similarly to apps on your phone, certain components of your car can continue to run when it's off that can potentially drain your battery.
Bad charging system -Like we mentioned earlier, your charging system powers your battery, so if it goes, your battery goes.
How can I tell when my car battery might be dying?
If any of the following are true, it may be a good idea to have your battery checked out:

Engine is slow to start.
Other electrical compenents (i.e. windows, windsheild wipers, etc.) do not function properly
Illuminated dashboard battery warning light comes on
It's been a few years since you last had the battery charged.
Still have a few questions about your car battery or other car parts? We can help you at Jack Daniels Volkswagen. Reach out to us online or at (888) 620-9698 so that our knowledgeable, friendly team can answer your questions
Our maintenance team has the capability and resources to provide with you prompt, professional service. Our dealership is conveniently located for access from Fair Lawn, New Jersey, Jersey City and New York City.